Large, Lovely, & Luscious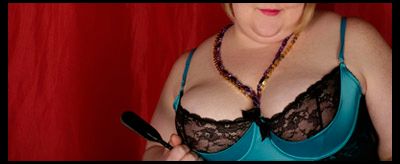 Hell Yes! I'm a Big, Beautiful Woman.  Large milky breasts, fat sensual thighs, and an ass that you can sink your teeth into, that's me.
Keep your skinny bitches.  I've got better things to do than fuss over every bite of food that goes into my body.  Like making sure the cocks I let in are nice and fat.  When someone looks down at me, I just tell them "It's obvious you've never had a fat girl suck your little dick."  Of course most of them have!
  Fucking hypocrites! Well at least I get quality fucking out of them.  I love the gasp of pleasure when a guy first realizes he can shove his cock deep inside me without getting cut on my ass bone.  Or when his hands get that first fist full of real woman ass in his hands.  I've got bruises to show how much love there is for this big sumptuous butt. 
Call now and hear what a real woman can do.  Worship my body and I'll make you feel things you never imagined.
What to Expect
Tell me what you want, or just let me go wild!  I can tell you about my last sex party, or the guy I pulled into a back corner office when I found out he hadn't had his cock sucked all year.  I am total whore, including a ratings whore!