If you like a strong, powerful and dominating woman, then this is the number you NEED to call! Muscle Worship, Domination, Mixed Wrestling, Fetishes, Twists and Kinks, I talk all about it! I am is on Pacific Time, so do not hesitate to call me late into your East Coast evening. I am quite a stunning and powerful female bodybuilder.I will tell you how amazing sex is with a stunning, classy and elegant Woman Bodybuilder, but don't be fooled I am also strong and can be very Dominant. I can lure you in with my beauty and charm, then twist you around my finger and make you beg to please me. I will own your heart, mind, body and soul and your wallet, and there's not a DAMNED thing you can do to stop Me. If I want something, I TAKE it! If you don't please Me willingly, you're going to suffer until I am is completely satisfied. Dare to share your fantasies with me. I will fulfill your fantasies one by one right now. Listen to my silky deep voice. I've got all that you need, and I can't wait to talk with you about it.
I am a Mercurial Muscle Goddess
Sweet and inviting one moment and bitchy and demanding the next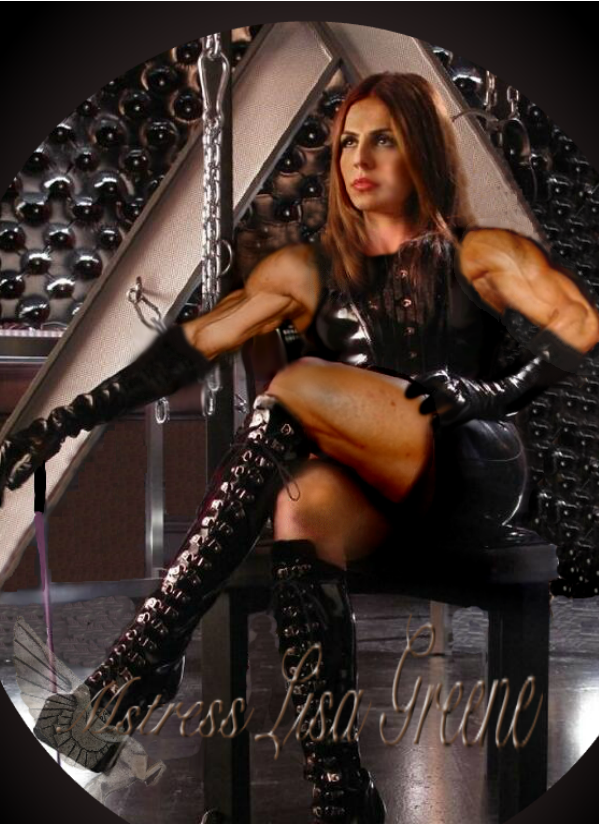 The only rule I follow is my own!
As a truly charismatic, dynamic & versatile Master, I thrive from erotic energetic exchanges of a wide variety. While I will always respect your limits, I will encourage you to push them. I want to take you somewhere new and exciting. I am not only considered a Dominatrix, but an Erotic Experience Designer as well. I am known throughout the world for being an intense and sadistic FemDom. Men and women grovel at my beautifully pedicured feet to worship my massive muscular body. I will force my will upon you as you kneel cringing begging for mercy. You will show your gratitude to me as I allow you to crawl to me and lick my boots
There are many interests I enjoy sharing with my devoted slaves. Visit my service  page to see all my talents